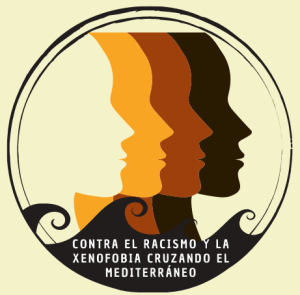 VENUES. GRANADA (SPAIN) SOUSSE (TUNISIA) From 15/09/2022 to 15/03/2022
The project aims to involve young people in the commitment to the defence of Human Rights through the following activities:
1- The human bookshop: this is an exercise in which each participant puts on a label with the reason why they have been discriminated against, and tells their story to everyone present.
LOCATION: Granada
 TARGET AUDIENCE: 25 participants in each of the cities (Granada online), mainly under 35 years of age. 2 members of ONET / BRCV SOUSSE on site in Granada.
2- Debate according to the Oxford model (2 debaters with two turns each, in a scheme: introduction (proposition-opposition), 1st rebuttal (proposition-opposition), 2nd rebuttal (proposition-opposition), conclusion (proposition-opposition)): Example of a motion: Interculturalism worsens the conditions of a country's citizens.
VENUE: Sousse
During the debate, 4 debaters, 3 judges, 5 observers, 1 moderator and 7 other assistants are expected to participate.
TARGET AUDIENCE: 13 participants from the host organisation on site (thirty online participants from the two entities) and three attendees from Grenada in Sousse.
3- Survey on the level of Human Rights you consider in Spain and Tunisia.
LOCATION: Granada and Sousse TARGET AUDIENCE: 80 respondents in each country.
4- Publication of an article with the results of the surveys that will allow us to show the difference in the conclusions that the citizens of the two participating countries have about the same country. LANGUAGES: ENGLISH, FRENCH, ARABIC, SPANISH AND ENGLISH.
5- Dissemination: Flipbooks, dissemination in social networks, broadcasting in streaming, publication in the networks to which we belong…
ONET / BRCV SOUSSE is a regional non-governmental association working in the field of children and youth. The main activities of the association are the organisation of thematic camps for children and young people. They also organise training courses for youth workers. Their main areas of work are entrepreneurship, employability, environment, human rights, social exclusion, youth leisure. For this purpose, they have a large headquarters where they operate called LE CLUB DES ÉTUDIANTS, of remarkable dynamism and activity and highly recognised by international organisations. The members of the association are volunteers. ONET / BRCV SOUSSE participates in the Euromed, Youth in Action and Erasmus + youth programmes.
Since 2004, they organise and participate in many international activities (youth exchanges, seminars, training courses, partnership building, etc.).
Read our Flipbook! Here you will find the activities we have done in this project
During our visit to Tunisia, in the framework of our project, we had an interesting meeting with the staff of MDC.