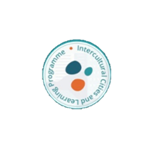 The "Mind the Language" project in which AIFED has participated as a partner, has been carried out within the framework of the Anna Lindh Foundation and its call for the "Intercultural Cities and Learning Program". This project has been led by our Albanian partner, the Albanian Media Institute, and has lasted from November 1 to December 10, 2021.
During "Mind the Language" three main activities have been developed that have contributed to the good development and achievement of the objectives for which this project was designed, which we can summarize in:
Promote social awareness around sexist language in the communication and entertainment media, as well as the use of images that propose women as an object of consumption.
Promote dialogue between young people from different cultural backgrounds, focusing on sexist uses and images and language, drawing conclusions and ideas to improve the situation.
Create audiovisual materials that generate debate and that serve to educate young people and not so young, in equality and the correct treatment of men and women.
To achieve all these objectives, three different activities were carried out, each one directed by one of the participating associations.
Activity 1. Discussion – Content creators only satisfy what the audience demands: images and sexist language.
This debate was directed and organized by AIFED, and took place on November 10. Two teams of two people debated, following the Oxford debate format, if society had already started the change towards a less sexist use of language or if, on the contrary, our media was still flooded with this content, because it was still the same. that the audience demanded. The team that claimed victory was the team against the motion, which defended that yes, that society had already started the change and that it was a matter of time before these contents stopped being shown so openly.